Battles of Norghan
Comments
Log in with itch.io to leave a comment.
Downloaded the demo. Will play when I have time. Looking forward to it.
I remember playing this way back (a demo, I think?) and really liked the idea.
Grabbed the game but sadly, it crashes whenever I try to run it. :(
Running Win 7 64-bit.
R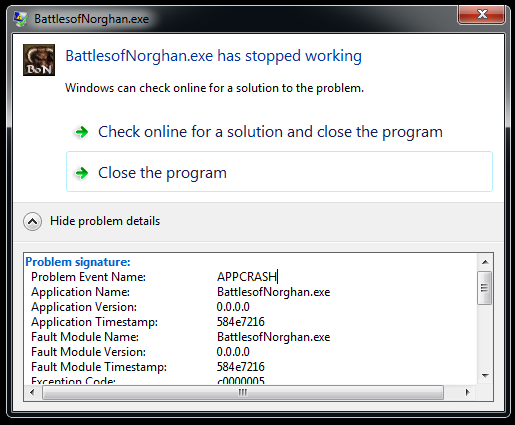 As silly as it may sound, try restarting your computer and then re-launching the game. That has worked in a lot of cases. Let me know if this doesn't help.
Strangely enough, it worked! The ol' "turning it off and on again". Been playing a bit and hope to write about it on the blog soon!

i have take it but its not the 1.12 (DL the 1.11), its possible to upgrade please ? thx
Right now only the Steam version has been updated from the 1.11 version to the 1.12 version. You should have access to the steam version if you bought the game. If one more person requests that the DRM-free version be updated as well, I'll update it.
Thx for reply but the way its to play with drm-free or why buy in this platform ? or close gog, itch and only buy in steam and his bisness...
Thx for your good game and improve, its fun.
(sorry for the bad english, its not my birth language)

The itch.io/DRM-free version has been updated to 1.12 version now as well.
since the game is available on steam by now, how do we redeem it over there? greetz and keep up the good work, kalle
Steam keys issued through the website where you bought it.